This months the artist's spotlight falls upon Batkei, an artist from Japan. Their unique style is very appealing but do not take my word for it, have a look for your self.
Hello, cat lovers!
Yes, I am cat lover too. I draw the black cat as always.
This black cat has name. Whim. His name is Whim. He is main character. Sometimes he would be a little kitty, sometimes he would be a adult cat. Cute, activity, naughty, and wild. As an ordinary house cat, as the human child. Rascal, play with the ball or his friend. Ride a bicycle and car, travel, be a ninja, etc etc...
Anyway, he is cute as your cat!!
Japanese girl and kitty card by BATKEI
Browse Japan Cards
HANDSTAND CARD by BATKEI
Browse more Cat Cards
I love you card by BATKEI
View more Cat Cards
Happy Birthday! Card by BATKEI
Browse Cat Cards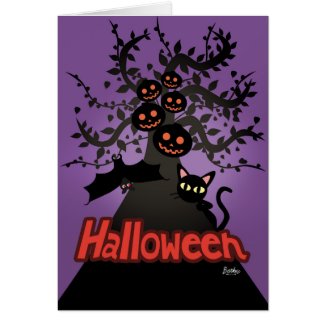 Halloween Card by BATKEI
Shop for a greeting card on zazzle.com